Receive Free Chart Analysis
on NASDAQ & NYSE Companies
on the Verge of Breakout.
Enter Your Email Below!
Do You Want To Receive Daily Alerts On NYSE & NASDAQ Companies That Are On The Verge Of Breaking Out?
JOIN TODAY FOR 100% FREE & RECEIVE: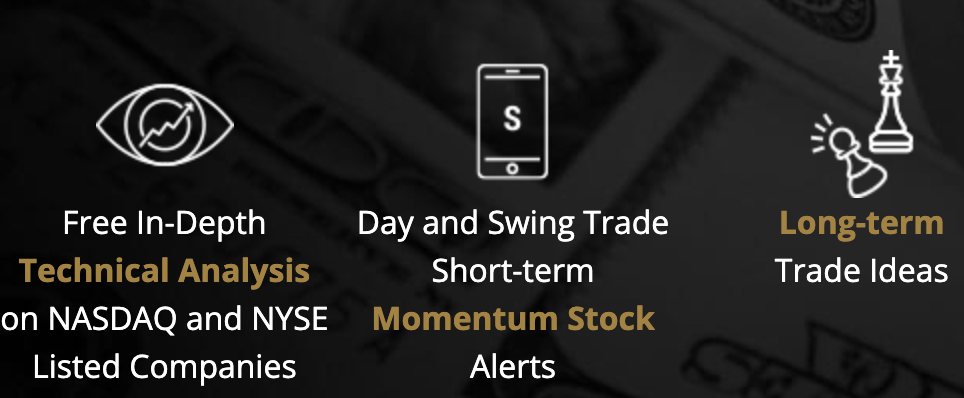 By clicking the button above you acknowledge that you have read, understand and are in full agreement to terms and conditions in our Disclaimer and Privacy Policy. We are 100% anti-spam and will never share or sell your information. There is no charge to join our email newsletter and you may unsubscribe at any time.


Copyright 2022 © BullishCharts.com is owned and operated by Momentum Marketing LLC. Disclaimer and Privacy For more Information please contact editor@bullishcharts.com
Address: 23 Downing Street, Newark NJ 07105
This website provides information about the stock market and other investments. This website does not provide investment advice and should not be used as a replacement for investment advice from a qualified professional. This website is for informational purposes only. The Author of this website is not a registered investment advisor and does not offer investment advice. You, the reader, bear responsibility for your own investment decisions and should seek the advice of a qualified securities professional before making any investment.
Third Party Pixels and Cookies
When you visit our website, log in, register or open an email, cookies, ad beacons, and similar technologies may be used by our online data partners or vendors to associate these activities with information they or others have about you, including your email address. We (or service providers on our behalf) may then send communications and marketing to these email addresses. You may opt out of receiving this advertising by visiting https://app.getemails.com/optout.